It looks to be a little early for this, but I thought I would go ahead and get it out of the way before I need to wrap up

last year'sTop Anticipated list

. (I've seen 15 out of the 20 I listed last year, three have not been released yet and one got a very small limited release that I may not catch this year, so I'm only behind on Argo) But 2012 has been a fantastic year for cinema, and 2013 looks to carry the torch. The follow is a list of my top anticipated movies of 2013.
20. The Wolf of Wall Street (Martin Scorsese) - It's Scorsese and it stars Leo so it makes the list. But Hugo was pure example of filmmaker porn, so it sits at the bottom for now.
19. Mad Max: Fury Road (George Miller) - Do we really need a 4th Mad Max? Probably not, but these set pieces look cool.
18. The Wolverine (James Mangold) - Hugh Jackman must really love playing Logan when he keeps coming back to projects with no promise. Even though this is supposedly supposed to be a semi-sequel to the first Wolverine movie (that sucked big time) Mark Bomback is rewriting the script. Bomback is responsible for the horror that was, Race to Witch Mountain, Die Hard 4, Unstoppable and the Total Recall remake. Despite Wolverine being one of the best comic book characters ever created, that's not enough to move this movie from the bottom (but yet still slightly hopefully) of my anticipated movie list.
17. Sin City: A Dame to Kill For (Robert Rodriguez) - Does Robert Rodriguez have nothing better to do? With a release date set in October of 2013, we should to start seeing some official photos and teasers soon. But most of the cast from the first film is returning, Jessica Alba, Mickey Rourke, Clive Owen, Michael Madsen. It remains low on my list for lack of information.
16. Warm Bodies (Jonathan Levine) - This premise is a joke, but there is something oddly charming about the way Levine approaches scripts. He made having cancer feel comfortable in 50/50 and even if 2013 is seeing more than one high profile zombie release, (Will the zombie craze ever stop??) Warm Bodies has Rob Corddry and John Malkovich... so I'm obligated to see it.

15. A Good Day to Die Hard (John Moore) - After Bomback and Len Wiseman ruined John McClane's personality in Live Free or Die Hard, John Moore apparently is doing everything he can to revive him and assuring us "This is Die Hard! Any shit won't do!". With publicity that includes a car chase that was 78 days in the making, it's hard not to get excited to see John McClane save the world. It's low on my list because Moore also is responsible for Max Payne. *shudder*
14. Man of Steel (Zack Synder) - I'm not sure what to think of this yet. What are we in for? The joke heard around the internet is we are about to see Superman fly in slow motion since that appears to be the style Synder (300, Watchmen, Dawn of the Dead, Sucker Punch) likes to edit in. However we also have the master of the Dark Knight, Christopher Nolan penning the script and producing, so he's obviously going to have a lot of input on how the movie comes out. Cautiously optimistic after the disaster that was Superman Returns.
13. World War Z (Marc Forster) - So it's official, this movie is going to be nothing like the book. It was originally on my list for 2012, but when reshoots were being called into action the release date was pushed back into 2013. What scares me about this? Damon Lindelof was brought in to help with the script. What's exciting about this? Joss Whedon was brought on as a consultant of the reshoots. Who knows if any of the trailer had reshoots in them. They are definitely trying something new with the zombie theme- I am not a fan of running zombies, but there's some interesting shots below.

12. White House Down (Ronald Emmerich) - The master of disaster movies, Emmerich (ID4, The Day After Tomorrow, 2012) is taking on a new film that involves the white house being taken over by terrorists. Improbable concept, but Emmerich has entertained me in the past.Staring Channing Tatum.
11. The Chronicles of Riddick: Dead Man Stalking (David Twohy) - Probably my favorite character developed within the last 10 years. Twohy's last Riddick movie was a flop in theaters, but the fanbase was large enough he got the funding to finance another R-rated Riddick movie. I've been waiting a long time for this trailer to come out. With a release date in March, I hope we see it soon.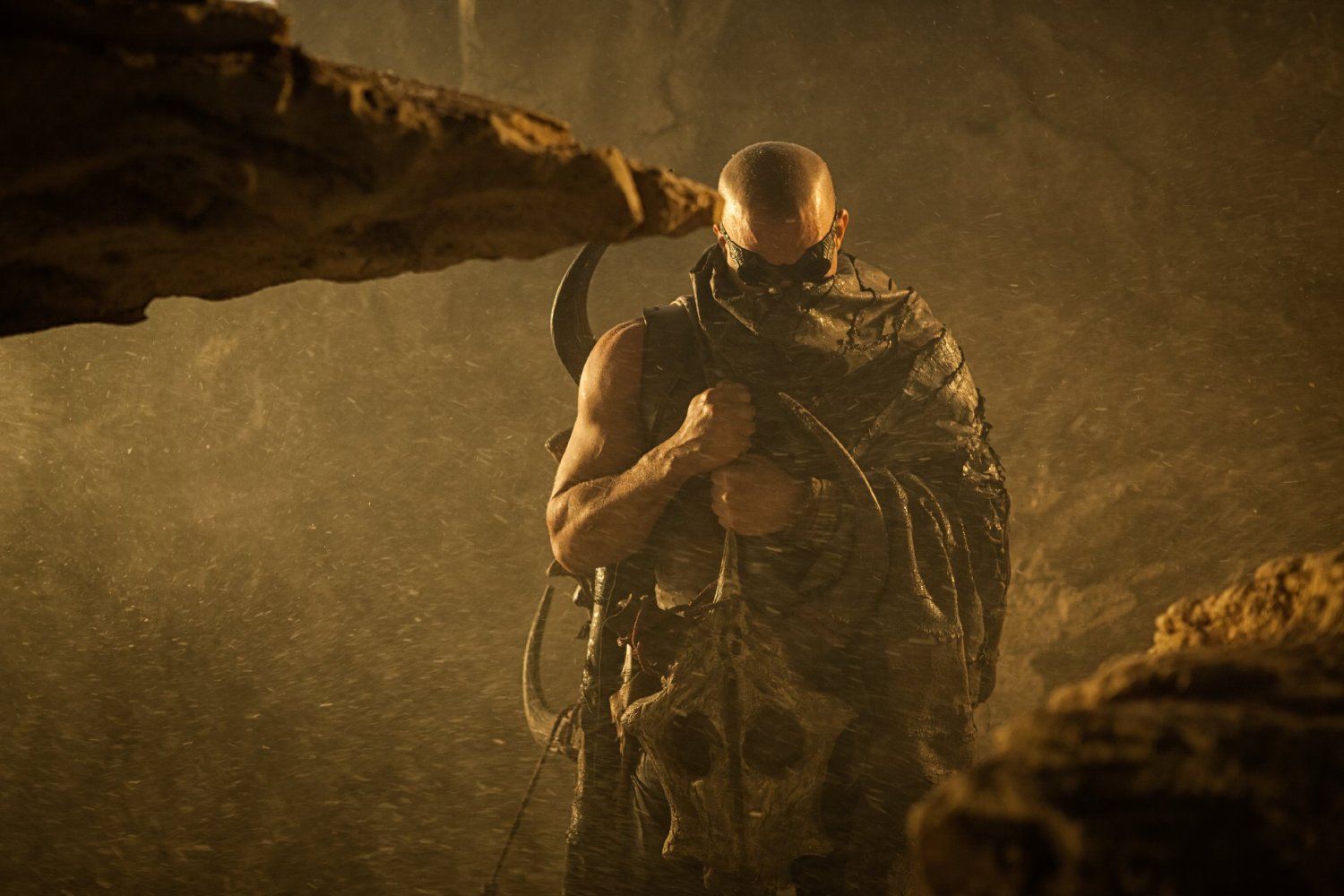 10. Nymphomaniac (Lars von Trier) – Easily one of the most provocative and blunt directors out there right now, Lars von Trier raised eyebrows with Anti-Christ and last year's Melancholia (which I thought was the best film of last year). His new film is titled, Nymphomaniac, and apparently involves unsimulated sexual intercourse. Actress Nicole Kidman already dropped out after reading the script, but Shia LeBeouf remains on the cast list. Interesting to see what Lars has up his sleeve.
9. Oz: The Great and Powerful (Sam Raimi) - Trailer below. :)
8. Oldboy (Spike Lee) – I'm not sure why I have this on my list. The original was phenomenal and remains in my top 30 movies of all time. Could Spike Lee ever adapt this into something equally thrilling? Staring Samuel L Jackson, Josh Brolin and Elizabeth Olsen… I can't help but anticipate the Americanization of Oldboy.
7. Iron Man 3 (Shane Black) - Hard to not get excited over the next story arc in the Avengers universe. Trailer says it all.
6. The Last Stand (Jee-woon Kim) - If you don't know Jee-woon Kim by now, you fucking should. I Saw the Devil is one of the best movies I saw this year and I wrote about the

Good the Bad and the Weird

earlier this year. He's now directing Arnold Schwarzenegger in his first full length feature film since stepping down as Governor of California and based on the trailer, it looks to be fantastic.
5. Pacific Rim (Guillermo del Toro) – Love del Toro's style, so naturally a science fiction film based on the Japanese monster film genre known as Kaiju, will be hard to ignore.

Updated: Added Trailer!
4. The Evil Dead (Fede Alvarez) All Alvarez is known for is this short youtube clip, but The Evil Dead and I go way back. The Evil Dead (1981) was the scariest movie I had ever seen, and I probably saw it at an age where I shouldn't have watched it. But by the time Army of Darkness came out I was already a Sam Raimi and Bruce Campbell fan. Raimi is still producing this, so I have faith he won't let it suck, but this trailer is indeed shocking… and exciting.
3. Gravity (Alfonso Cuarón) – Known for Children of Men and the best Harry Potter in the crappy series (Prisoner of Azkaban) Cuaron is helming Gravity, another sci-fi movie starring Sandra Bullock and George Clooney. Not much else is known about the project except: "Gravity is the next Avatar in terms of ambition: the film is a contemporary survival thriller that follows a woman as she attempts to make her way back to earth after a satellite crash sets off a chain reaction of further crashes. Because it's set in space, most shots require every element to float in zero-gravity"… Yes please. To further my excitement for this film; "

DeFaria said there are only 156 shots in the entire two-hour film. If you do the math, that means quite a few of these shots would have to be over 30 seconds long at least (which is an eternity compared to many of the shots in your average action film), and DeFaria notes that some of them could run anywhere from six to 10 minutes without a single cut

." Wow.
2. Star Trek into Darkness (J.J. Abrams) – This will be the final straw which determines if J.J. Abrams is indeed an elite director or if his production and marketing campaigns are stronger than the actual final product. Good luck JJ.
Updated: Added Trailer!
1. Elysium (Neill Blomkamp) – Blomkamp did District 9 on a $30 million budget, so how will a sci-fi film with $130 million budget turn out? Backed by Hollywood's A list actor Matt Damon, the synopsis reveals; "In the year 2159, two classes of people exist. The first are the very wealthy who live on Elysium, a pristine man-made space station looking like a stanford torus built by the Armadyne Corporation. The rest live on an overpopulated, ruined Earth. Secretary Rhodes (Jodie Foster), a hard-nosed government official, will stop at nothing to enforce anti-immigration laws and preserve the luxurious lifestyle of the citizens of Elysium."