I'm late with this. But I've been desperately trying to catch up with seeing everything on my 2013 list which I am still missing six movies; due to two not being released in 2013 and four that I flat out just didn't go see. I'm annoyed that Mad Max was pushed out to 2015 which makes it seem like it's been in production for 7 years. When I get closer to 100% completion on my 2013 list, I'll post a wrap up. 2013 shaped up to be a very weak year in cinema for me despite being so excited for it, so I am not getting my hopes up in 2014. I still of course have a list and a baseline to what I want to see in 2014, so here it is.
20. The Amazing Spider-Man 2 (Marc Webb) - The first 2012 film was disappointing, being a lover of the Raimi series. I didn't think the casting of Andrew Garfield was too bad and I liked the villain. I just thought the action set pieces were lousy and so was the writing in the 3rd act. Why is this movie on my list for 2014? Because the trailer shows us 3 villains and there's tons of comic book Easter eggs to spot.
19. The Hobbit: There and Back Again (Peter Jackson) - This is low on my list, because 1, I haven't yet seen The Desolation of Smaug (although I loved an Unexpected Journey) and 2) I might be a little burnt out on Middle Earth. I think that's why I haven't seen Smaug yet.
18. Gone Girl (David Fincher) - What has David Fincher done that is not awesome?
17. Unbroken (Angelina Jolie)- Jolie's directorial debut, but that's not why this movie is on my list. Unbroken was written by the Coen brothers- which automatically means the dialog is going to be pristine.
16. Cyber (Michael Mann) - I am not usually a Michael Mann fan having hated Miami Vice but loved Collateral. I'm anxiously awaiting a trailer for a Michael Mann movie on hacking. This should be lower on my list but
15. Stretch (Joe Carnahan) - LOVED The Grey, so Carnahan has made it to my anticipated list with Stretch.
14. 22 Jump Street (Phil Lord, Chris Miller) - Probably the funniest R-Rated comedy I've ever seen, the first movie was a surprise. The trailer for the second movie looks just as good.
13. Captain America: The Winter Soldier (Anthony & Joe Russo) - I have two Marvel movies on my list this year. I suspect I will have two Star Wars movies on my list next year. The standalone movies always end up being entertaining so I am looking forward to seeing Captain America fight the Winter Solider.
12. American Sniper (Clint Eastwood) - This was originally going to be directed by Spielberg but passing it off to Eastwood is just as good for me. This is an adaptation of the autobiography with the same title, by Chris Kyle, the most lethal sniper in U.S. Military history.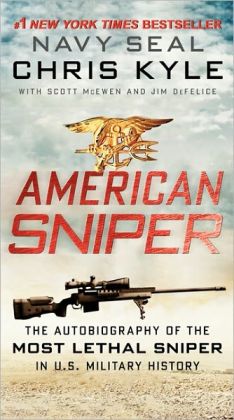 11. Edge of Tomorrow (Doug Liman) - I finished All You Need is Kill in 3 days, the fastest I've read a book since I was assigned to do so in High school. I loved the story and Edge of Tomorrow is an adaptation on the book. I'm not a huge fan of Tom Cruse, but i AM a huge fan of Emily Blunt. Trailer below.
10. Noah (Darren Aronofsky) - It's Darren fuckin Aronofsky. The end.
9. Transcendence (Wally Pfister) - Who is Wally Pfister? He's Chris Nolan's cinematographer and this is his directorial debut. I'm hoping a little bit of Chris Nolan has rubbed off on Wally (I think we all are hoping for that) and the trailer below is a little spoilerific, but Wally has definitely impressed me so far.
8. Guardians of the Galaxy (James Gunn) Huge fan of James Gunn (Slither) and obviously Marvel has done well with its standalone comic movies; I trust all parties involved and this looks to be a winner on the cast alone;
7. A Million Way to Die in the West (Seth MacFarlane) Most people hate his humor, but I don't. I love all of his animated TV shows and really enjoyed Ted. I also loved him hosting the Oscars last year- Seth MacFarlane's second silver screen appearance-
6. Jupiter Ascending (Wachowski Siblings) The creator's the Matrix are back with another sci-fi adventure. Trailer below as it speaks for itself.
5. Tomorrowland (Brad Bird) - GOOD NEWS! Brad Bird! Bad news... Damon Lindelof. Ugh. I'm looking past that and acknowledging Bird has directed my two favorite Pixar films as well as the most entertaining Mission Impossible movie... the plot of this movie has been kept a secret but it appears to be an adaptation of the ride Space Mountain at Disney World's Magic Kingdom.
4. Godzilla (Gareth Edwards) - Another film that seems like it's been in production for 7 years- Gareth Edwards got Hollywood's attention with his independent film Monsters, which I also recommend. The creators of this movie decided to make Godzilla a mile tall. See this chart for details and be sure to watch the trailer below?
3. The Raid 2: Berandal (Gareth Evans) - The fourth and final sequel on my list- The Raid: Redemption was much better than Dread, so naturally I want to see what Eveans will do with the second installment. I could post the trailer, but I like the teaser much more.
2. The Grand Budapest Hotel (Wes Anderson) - I have not yet disliked a movie Wes Anderson has released, (like the number 1 director on this list) and everything about this trailer seems full of win. Cannot wait.
1. Interstellar (Chris Nolan) - This is an easy one. It's Chris Nolan helming this project and everything he touches turns to gold. This being another original script (like Inception) with some familiar faces returning such as Michael Caine, Anne Hathaway and the first time he's worked with the red hot Matthew McConaughey. Best Picture, Best Director, Best Screenplay. Teaser below.